Bookmark this page and check in to see our current deals.
We regularly offer specials and coupons on automotive service and maintenance.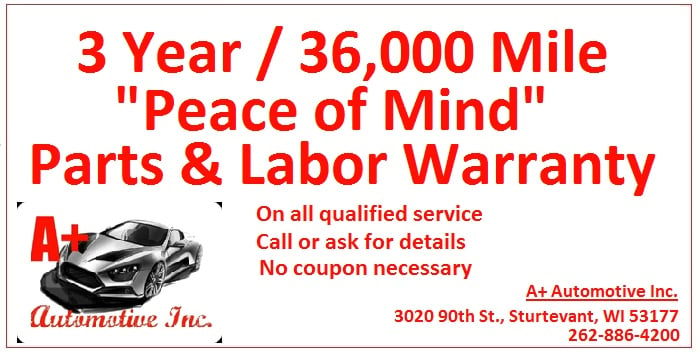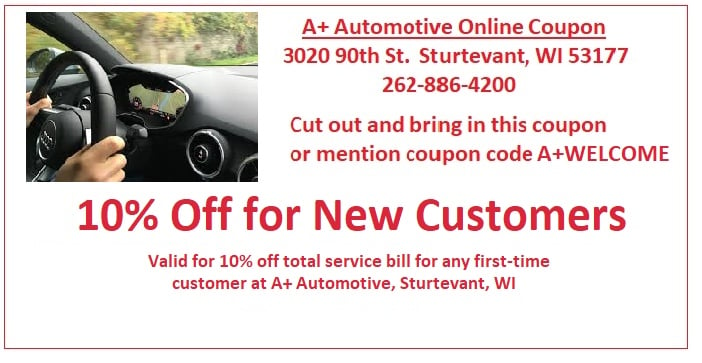 Even the dealership just kept blaming me for not screwing on the gas cap. Sometimes if a problem keeps happening its not just operator error. Thank you A+ Automotive Inc. for finding out the real problem! Check engine light is off and it was such a simple fix. Always able to rely on you guys, and you're close enough to walk! Small town mechanic who doesn't just bandaid your problems, but actually fixes them!
- Amanda F., Sturtevant, Facebook post